Enhance The Appearance of Your Smile With In-Office Stain Removal Sessions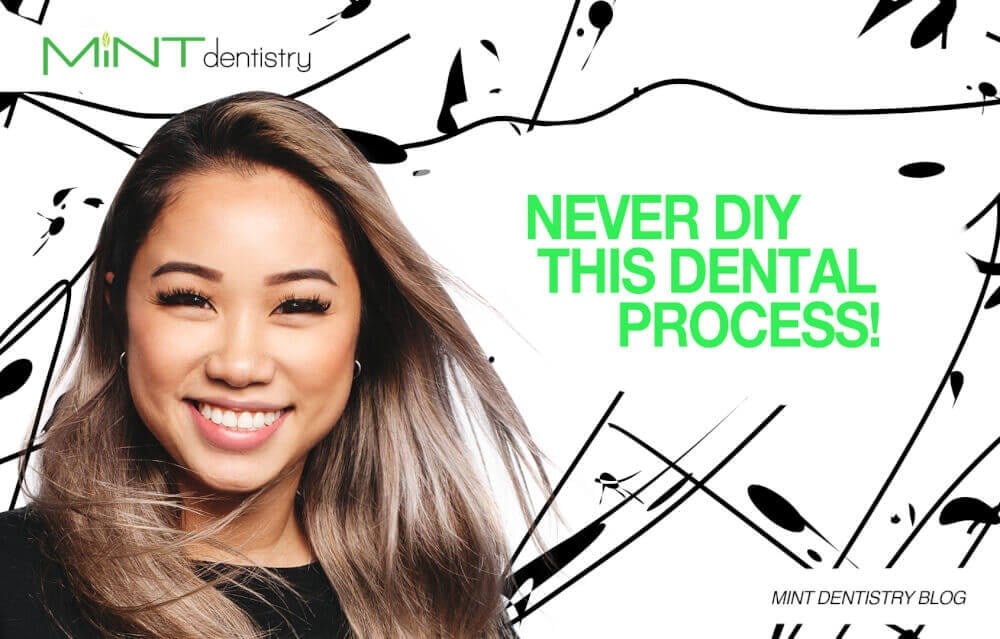 Most men and women dream about having a prettier smile. As one element of reaching this, they are undergoing dentist-performed teeth whitening. Professional teeth bleaching is an in-demand corrective dental technique due to its many benefits beyond whiter smiles. At-home tooth whitening systems simply cannot compare to the spectacular and longer-term aftereffects of professional teeth whitening.
Personalized Sessions And Results
Usually, in cosmetic dentistry, the same process will not work for each unique case. Individuals' goals are often incredibly different. Dental practitioners utilize their training and experience while inspecting teeth to determine the source of any discoloration.
Also, the dentist will discuss any previous and future cosmetic dentistry procedures or repairs you want to undergo that might impact your optimal outcome. For instance, it may be logical to delay getting new crowns and ceramic veneers. This will help the dentist to design crowns and veneers that blend with the shade of your newly brightened natural teeth. Dental bleaching is relatively harder for those who have dental restorations. Because whitening treatments cannot eliminate discoloration on dental restorations, it may be necessary for your dentist to apply various procedures to ensure that all of your teeth have a seamless color.
At your initial evaluation, the dentist will determine an individualized whitening process that is most effective for you. She or he should also tell you the estimated number of bleaching visits necessary to see the most effective outcomes.
Professional-Grade Teeth Whitening Materials
Over-the-counter teeth bleaching materials generally have a nominal degree of whitening elements compared to whitening systems used in most in-office teeth whitening. In addition, clumsy mouth trays and irritating gel applicators may provide non-uniform results and generally only lighten teeth one shade with each application. Prior to an expert teeth whitening session, patients can confirm the exact degree of whiteness they hope to achieve.
At MINT dentistry in South Houston, our team performs brief laser teeth whitening treatments using a technique called ZOOM for Houston, TX residents. ZOOM incorporates an exclusive gel containing hydrogen peroxide that is put on each tooth one at a time. This patented gel is stimulated by a diode laser, which penetrates the tooth and whitens the discolored enamel. This system should lift the teeth up to six to ten shades. Dental professionals suggest that men and women who receive laser teeth whitening procedures set up dental cleanings twice each year. This cleaning can help prevent additional surface discoloration and ensure your teeth continue to be healthy.
Avoid Tooth Discomfort
Frequently, patients who utilize store-bought teeth whitening solutions might endure tooth pain after they put them on. This could take place when the hydrogen peroxide enters the surface of the teeth or if they buy whitening solutions with poorly sized application devices that aggravate the soft oral tissue. The skilled dentists at MINT dentistry in South Houston take cautious steps to thwart such complications.
In each ZOOM laser whitening session in our Houston, TX facility, the gums and lips are kept safe to ensure that any whitening ingredients affect the teeth only. Next, your dentist will administer the whitening solution to each individual tooth. To shelter the sensitive eyes from the laser, patients put on protective glasses. Even though the technique is pain-free for the majority of patients, an anesthetic may be arranged to ease any worry or to relax the gag reflex.
Healthier, Accelerated Treatments
While store-bought lightening gels mostly do not result in health concerns for most consumers, multiple attempts to whiten and brighten teeth without direction from a dental professional may create long-term tooth pain from sensitivity to extreme temperatures. Since it could take many weeks or even months to see distinct effects with non-professional tooth bleaching solutions, such as gels, strips, and toothpaste, soreness can be a concern. Particular products could fail completely to produce a more radiant smile. Professional teeth bleaching methods are conducted by dentists to help individuals feel safe and ensure that the gum tissue and tooth enamel are safe during the procedure.
Longer-lasting Outcomes
Beyond the numerous other advantages of in-office teeth bleaching treatments, their outcomes are apparent much longer when compared to over-the-counter tooth whitening kits. Right after a whitening treatment and for the next 24 hours, we urge patients to refrain from eating and drinking any stain-inducing foods, for example, food coloring dye, and drinks, such as dark wines. Further, anytime it's feasible, drink through a paper straw for drinks that could tarnish the teeth.
Following their ZOOM laser teeth whitening treatment, our patients get a touch-up kit that contains the whitening agent and personalized trays. These products can be applied around twice a year to help sustain the whiter look of your smile. At MINT dentistry in South Houston, our group advises forming effective oral hygiene routines by regularly brushing and flossing whenever you have a meal and before going to bed.
Better Self-Confidence and Outlook
Recently whitened teeth should provide more than just an alluring smile. Men and women feel elevated positive attitudes following their treatment, which enables them to become increasingly more outgoing and function stronger in job environments, as well as in various social gatherings. Whiter teeth may also erase years from your appearance, helping you appear more youthful.
Work With The Pros to Enhance the Beauty of Your Smile
The beautiful results created by in-office teeth bleaching procedures such as ZOOM and various others are unparalleled in their capacity to noticeably revamp a person's appearance and simultaneously raise self-esteem. We want you to contact MINT dentistry in South Houston and request a consultation with our talented Houston, TX cosmetic dentists, who are excited to assist you in developing a truly stunning smile.